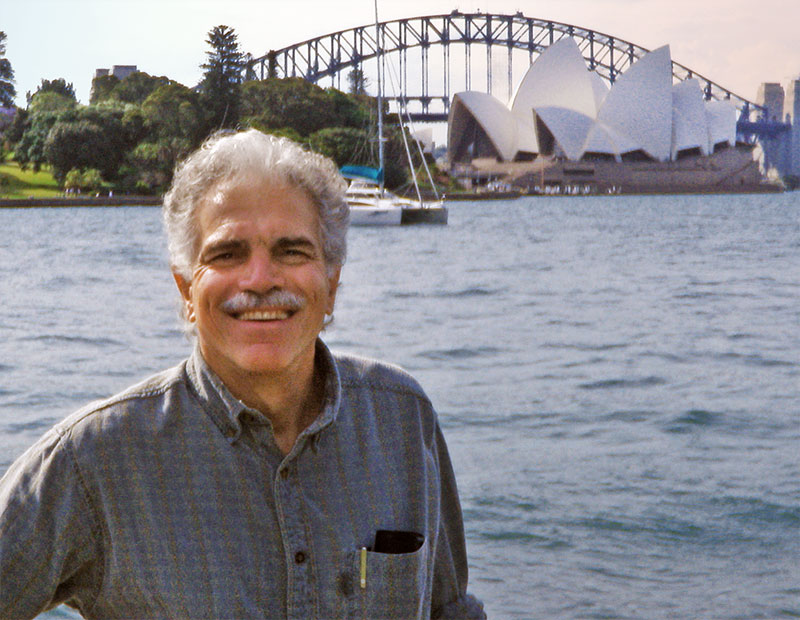 John Arden, PhD, ABPP has over 40 years of experience providing psychological services and directing mental health programs.
Dr. Arden's most recent book is "MIND-BRAIN-GENE: Towards Psychotherapy Integration". The book explores recent research in neuroscience and psychology that shows the mind is not one thing, but is composed of ongoing interactions between mental operating networks. For example, chronic inflammation and autoimmune disorders are strongly associated with depression and anxiety. Dysregulations of immune system, diet, and even gut bacteria profoundly affect mental health. Since mental health and physical health can no longer be compartmentalized as areas addressed by specialists, psychotherapists need to understand the mind-brain-body feedback loops.
Dr. Arden  recently retired as the Director of Training for Mental Health for the Northern California Region in the Kaiser Permanente healthcare system.
In July of 2016 Dr. Arden retired from Kaiser Permanente where he served as the Northern California Regional Director of Training where he developed one of the largest mental health training programs in the United States. In this capacity he oversees more than 150 interns and postdoctoral psychology residents in 24 medical centers. Prior to this he served as Chief Psychologist for KP.
Dr. Arden's new book, Mind-Brain-Gene, provides insights into how today's psychotherapy necessitates the integration of the mind and body instead of the past practice of compartmentalization of mental health and physical health. This book contributes to the sea change in how we conceptualize mental health problems and their solutions.
Brain2Brain, published in 2015, offers a fresh look at how to use information about practical neuroscience and evidence-based practices within psychotherapy. It also offers suggestions on how to motivate clients by using down-to-earth information about neuroscience.
Dr. Arden's study of neuropsychology has inspired him to integrate neuroscience and psychotherapy, synthesizing the biological and psychological into a new vision for psychotherapy: Brain-Based Therapy. His work incorporates what is currently known about the brain and its capacities, including neuroplasticity and neurogenesis, with psychotherapy research, mindfulness, nutritional neuroscience and social intelligence. He conducts seminars on Brain-Based Therapy throughout the United States and throughout the world.
The Brain Bible  is based on recent developments in neuroscience and health psychology.  It is a self-help book consistent with his Rewire Your Brain which offers the general public down to earth advice based on new developments in neuroscience.   Instead of a gimmicky quick fix, this book offers a formula of the five main factors shown to contribute to brain health.  You can remember those five by using the mnemonic "SEEDS."  The SEEDS formula represents the important healthy brain factors that you need to "plant" now and cultivate through the rest of your life.  The research behind each factor of the formula is rich with new developments from neuroscience that overthrown many of our preconceived beliefs about longevity and indeed about the brain.
Dr. Arden is the lead author (with Dr. Lloyd Linford) of two volumes for the practitioner entitled Brain-Based Therapy: Adults and Brain-Based Therapy: Children & Adolescents. His first book, Consciousness, Dreams, and Self, was awarded the 1997 Outstanding Academic Book Award by Choice, a publication of the American Library Association. An international panel of jurists nominated his second book: Science, Theology, and Consciousness, for the CTS award funded by the Templeton Foundation. Arden explored the degradation of the fabric of American society with America's Meltdown: Creating the Lowest Common Denominator Society. His seven self-help books are: Surviving Job Stress, Improving Your Memory for Dummies, Conquering Post Traumatic Stress Disorder (with Dr. Victoria Beckner), The Brain-Based Anxiety Workbook, and The Brain-Based OCD Workbook, and Rewire Your Brain.